Buy YouTube Comments PayPal
Buy Real YouTube Comments with a 100% Money-Back Guarantee.
10 Real Youtube Comments
Price $3
This Package Features:
1-3Hours
Safe and Secure Service
Money Back Guarantee
Proceed
25 Youtube Custom Comments
Price $4.99
This Package Features:
Complete in 24H
Safe and Secure Service
Money Back Guarantee
Proceed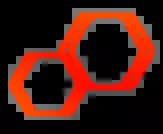 Real Comments from YouTubers
Unlike other YouTube service-providing websites, YouTube Subscribers aim to grow your YouTube channel without creating issues in the later run. That's the reason why we always opt for custom comments from real YouTube users. None of the comments are posted by a bot or fake user.
Quality Speaks Louder than Words
YouTube Subscribers is known for the quality it delivers. Our team works day and night to ensure quality in the number of comments you need! So, if you are thinking we are just filling the comment section. You are wrong! With comments, you will see results.
Helping Hundreds to Grow
We have an agenda – to augment and facilitate our clients with the best of the best service. Something that ensures growth and stability to make a dead YouTube channel come to life!
Why am I not able to achieve significant engagement on my YouTube videos despite my relentless efforts? Is this something you're thinking of right now? After all, it's quite difficult to gain accelerated growth, and organic engagement on a YouTube channel, especially when you're just starting out as a creator on the platform.
Why Normally It's Not Easy to Get YouTube Comments?
One of the reasons includes writing some thoughtful content in the form of comments takes time and effort compared to just giving likes on a video. As a result, most YouTube channel subscribers avoid indulging in this activity.
How Important Are YouTube Comments for Your YouTube Channel Growth?
YouTube algorithm considers comments as one of its top ranking factors to boost respective video and channel. No matter whether they are negative or positive, comments on your YT videos help you to build a strong social presence on YouTube.
Here Is The Solution
You can Buy YouTube comments from YTSubscribers to rapidly grow your YT channel. We provide comments from 100% real & active accounts, hence your YT channel doesn't get any hits by the YouTube algorithm. The bonus feature is you can choose to get custom comments if you want to highlight a particular aspect of your brand, product, or service.
Place your order now to buy custom YouTube comments, if you want to observe the exponential growth of your YouTube channel in no time. Our packages start from as low as $3 yet we never compromise on the quality of the delivery. Witness it yourself!
Why Does Everyone Like To Get YouTube Comments?
Almost every new creator on YouTube aims to gain noticeable engagement on its channel to start earning money as soon as possible. Comments, likes, and views are some of the prominent engagement parameters to name but a few.
When you buy YouTube comments, the algorithm perceives your channel to be a popular one and it starts promoting it on the platform. This may even lead YouTube to start suggesting your videos on its home page. This popularity lets you promptly fulfill YouTube's requirements of 1000 subscribers, and 4000 hours of watchtime to turn on monetization for your channel.
Benefits Of Buying Youtube Comments
When you buy real YouTube comments from a well-known provider, you make yourself eligible to enjoy the following advantages:
Increased Engagement
Buying youtube comments can create an illusion of higher engagement on your videos, and attract more organic viewers to land on your channel to interact with your content.
Better Visibility
When you manage to get more views on your videos as a result of purchasing comments, YouTube's algorithm greatly enhances your visibility across the platform.
Potential for Virality
If your YT video manages to get organic engagement and shares due to its perceived popularity, it can probably go viral, increasing your channel's exposure.
Social Proof
You can use comments on your videos as social proof, endorsing the quality of your content. This will help you to gain credibility and allure new users to view your content.
Positive Brand Image
Comments on a YouTube video can assist you to enhance your brand perception online, suggesting that your content resonates with the audience.
Does YouTube Ban Me For Buying Comments?
Not at all! As long as you are buying real YouTube comments from a trustworthy seller like YTSubscribers, your YouTube channel is not going anywhere. This is because we don't violate any of YouTube's terms and conditions when providing YouTube marketing services including YT comments.
We provide comments from real, authentic, and active YouTube accounts. In fact, our provided comments positively impact your YouTube channel growth and boost its visibility.
On the contrary, the only way you can create hurdles for your YT channel is by buying fake/bot comments from a scammer site. Therefore, always do your homework before selecting a seller to purchase comments for your YouTube video or channel.
What is The Best Place To Buy YouTube Comments?
The one-word answer to your question is YTSubscribers. And we are not firing bullets in the air, you can find some convincing reasons behind our claim below:
Buy Custom YouTube Comments
Do you want to point up a specific aspect of your brand, product, or service mentioned in the YT videos? If your answer is "Yes", you can make it happen by buying custom YouTube comments from YTSubscribers. Just share the custom comments for your video while placing your order and we'll provide them from real accounts, having distinctive IP addresses.
Cheap and Versatile Packages to Choose From
Whether you want to buy random YouTube comments or custom YouTube comments, we offer market-leading services at market-best rates. Our economical package rates start from as low as $3 without even slightly compromising the quality. Being a credible growth services provider, we are committed to growing YT channels of our esteemed customers without breaking the bank.
No Compromise On Data Security
At YTSubsbcribers, we always make sure to protect the confidential data of each and every customer. Our site is SSL encrypted so none of your sensitive data is stored on our servers. Furthermore, all our payment methods are super secure and allow hassle-free transactions. On top of that, you'll never find us asking for your personal information such as passwords.
How To Buy YouTube Comments?
YTSubscribers makes it incredibly easy to boost your visibility, extend your reach, and get increased engagement by buying instant YouTube comments. Here is our simple 4-steps process that you can follow to unlock YouTube success for you:
Step #1: Share the link to your YT video.
Step #2: Write custom comments or choose some from the suggested ones. You can also consult with our team to draft a few comments for you.
Step #3: Select the package and deposit the investment in one of your preferred payment gateways.
Step #4: Get YouTube comments as per your selected package soon after we receive the payment.
Client Reviews
Testimonials that you can read from our clients
Frequently Asked Questions
If you write custom comments and ask us to use emojis instead of sentences. We would love to fulfill your needs without any issue.
Quality is never compromised. Many of our existing clients can vouch for the type of quality content we post under your videos.
Yes, with us you can even purchase YouTube comments for shorts. The process will remain the same. However, you will be required to let our representative know about the need. Also, you will need to write custom comments which we will post under your YouTube shorts.
YouTube is a platform with its own terms and conditions. All those who violate them are terminated from using the platform. Keeping that in mind, your comments are posted through real and active YouTube users. They even have their channels. So, the answer to this question is – no, if you
buy YouTube video comments
or YouTube custom comments from us. Your channel will not be at any level of risk! The best feature of using our website is about zero percentage of removed or hidden comments.
You don't have to share anything other than the link where you would like to have custom or ready to post comments. However, when it comes to sharing a password or email address to log in to your YouTube channel. It will not be needed. Interestingly, you are not even required to register on our site. For custom comments, we will need you to write down some for us. Everything else will be taken care in a supersonic speed.